After four months of starting work on it, Sandbox 2.2 is now available. People have been (very patiently) waiting for a Leopard-compatible release for way too long, but I needed to do a lot of things behind the scenes that simply took longer than expected. That whole "spare time" thing also got in the way a bit. For these reasons, I'm glad I made the decision to release betas early and often. In this sense, Sandbox has been available for Leopard users since March.
I didn't get as much feedback on the betas as I'd hoped, but you never do. People are busy, and it's difficult to take the time to stop what you're in the middle of, document an issue or enhancement idea, and then submit it. That's an entirely separate article. I'm happy people did use the betas, however, and that no one e-mailed me in a frenzy about their RAID being turned into charcoal or something else equally oh fuck.
It's fitting, I suppose, that this (rather major, though it isn't obvious) update coincides pretty closely with Sandbox's third birthday. What can I say, I stick with what I choose to do. Thanks for being my users for the last three years.
The official changes list for 2.2 is below (and in the update feed for the app itself, if you use the built-in software update in 2.0 and later).
Tear it up, kids.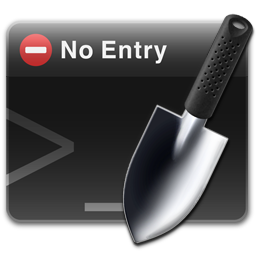 Sandbox 2.2 is an important update for all users. It contains many bug fixes, performance enhancements, and brings full Mac OS X 10.5 Leopard compatibility. Additional features include:



Discovery of users and groups outside of the default local node.

Integrated authenticated file system browser rather than a separate helper.

Rewritten, more robust software update mechanism.

Rewritten, more robust NetInfo/Directory Services support.

Rewritten, most robust volume inspector in the extended security panel.

Added ACL propagation functionality.

Added recursive ACL removal ability.

Sandbox now defaults to human-readable ACL flags in the ACL inspector, instead of raw chmod-style flags. This can be toggled with a menu command.

Many small bug fixes as well as performance, interface, and documentation enhancements.